Now here's something interesting to look at. It's a passing and touches graph for the Barcelona/Manchester United game on Saturday.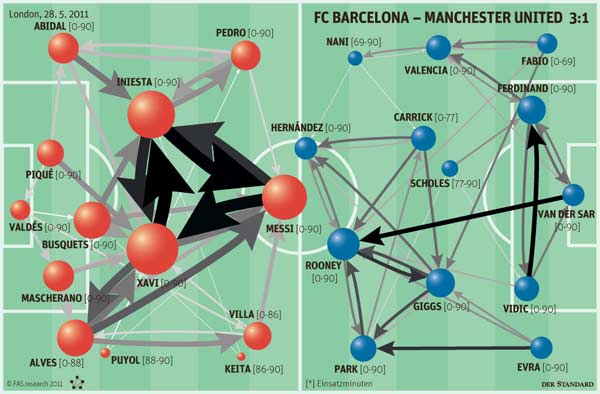 If you're curious to what this is… The bigger the circle, the more times the individual touched the ball. The bigger the arrow, the more passes made from the origin of the arrow to the direction of the arrow. Note that the two people that touched the ball the most in the game are Iniesta and Xavi and the passing circle between Xavi, Iniesta and Messi.
As for the most passes made by Manchester United, it's a close call between Van Der Sar and Rooney (long balls anyone?) and Rio Ferdinand and Vidic. Little passing made between the Man United midfielders, which shows the dominance of Barcelona pressing plus their midfield dominance.